Craft #1 - New Years Daily Log Cover
-
Vanessa @ V&Co
the goal this new year for me is "consistency".
i want consistency in parenting,
consistency in creating,
consistency in my home and life organization,
consistency in calorie intake,
and consistency in exercise.
i basically want balance of the most important things in my life this year. that's my new year's resolution.
how i'm going to achieve that is by logging everything down.
already a big list taker, i enjoy writing things down, and have acquired a few of these composition books, but the cover ain't nothing to write home about.
so i created a cover for my daily logs
i can draw out an idea when ever it comes, so that i can be consistent and only create when the time is made available.
i can log my calories and create a meal plan for the week in my food log.
i can make a schedule for cleaning and write down reminders.
but the main thing is i can do it in style with this cute cover.
Craft #2 - Family Resolutions "Subway" Art
-
Ashley @ Lil Blue Boo
I haven't made resolutions for th
e past few new years because I usually forget about them after
a few weeks. This year as a family we came up with a short list of
things we wanted to focus on everyday and I made the list into a large piece of art. I love that this large 3 foot high wood piece is
reminiscent of an early 20th century subway sign.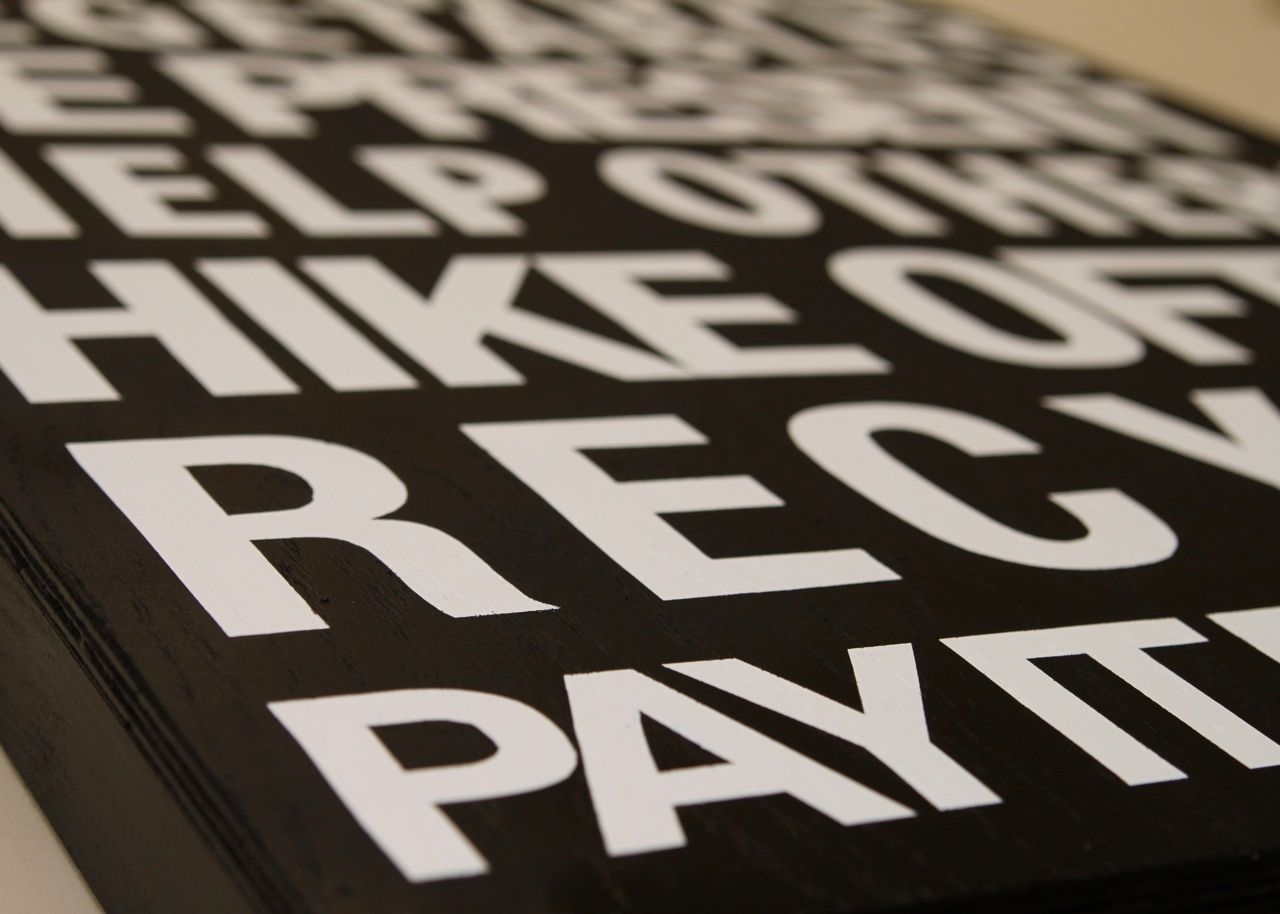 It is durable enough to hang in an outside eating area: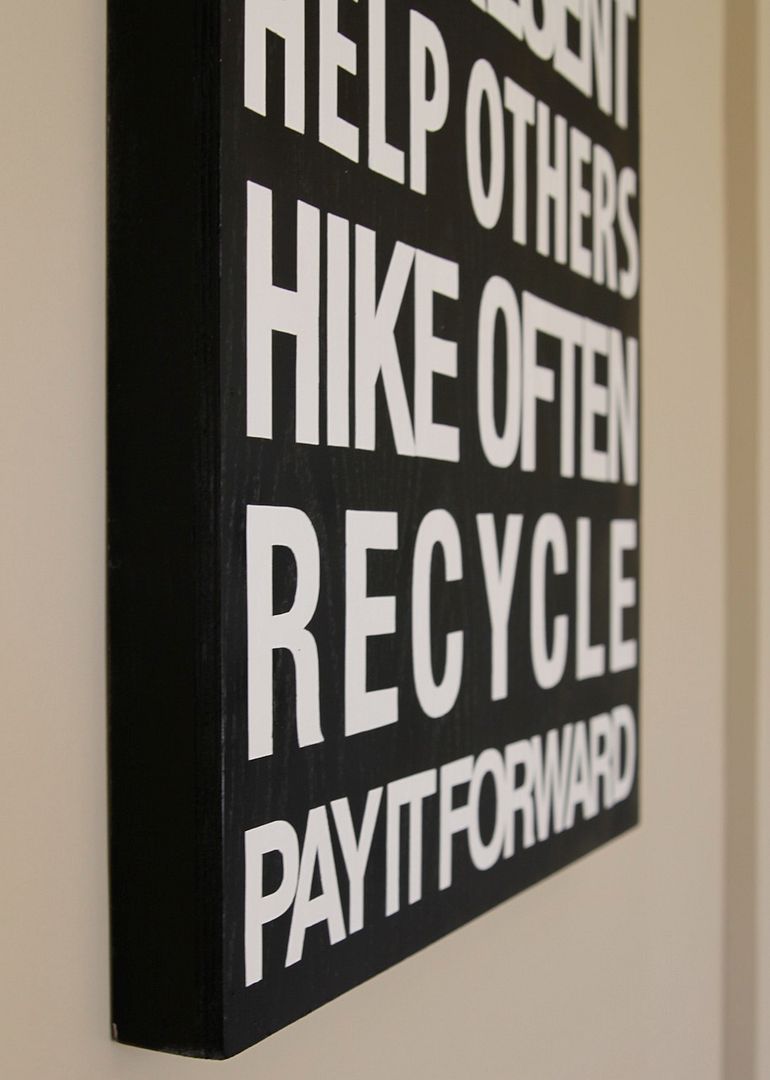 It is simple enough to rest on a side table:



And it is bold enough to display on a mantle as the focus of a room: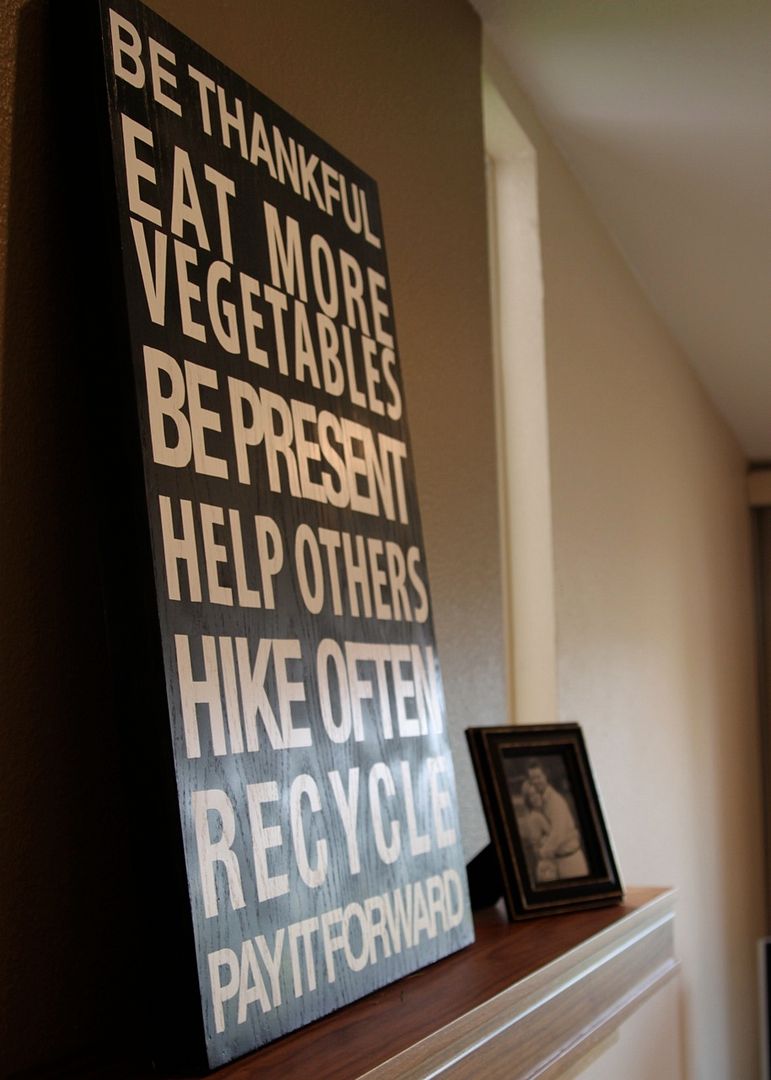 The best part is that we have a permanent display of how we want to live our lives every day of the coming year!
Craft #3 - Parade Jackets
-
Dana @ MADE
The most popular thing in our town on Jan 1st is the New Year's Day Parade. And in those early-morning hours, only your best Parade Jacket will keep you warm and happy while colorful floats roll by.
Last year, our little one dressed like this (in her Costco fleece jacket):
So this year, I decided to improve the look and (using the old jacket as my guideline) made an updated version in charcoal gray fleece:
And while you're making one jacket, might as well make three....right?! Then all the cousins are warm and having fun.
People often ask me how I sew without store-bought patterns. So, in a winning tutorial, I'll show you how to take your existing jacket (or any clothing item) and use it to create your own pattern for a new jacket....a technique that will change the way you look at sewing.
Now thrown on your jacket, grab a cup of cocoa, and enjoy the parade. Happy New Year!